All that glitters is gold – can Starmer-chameleon win over hearts and minds?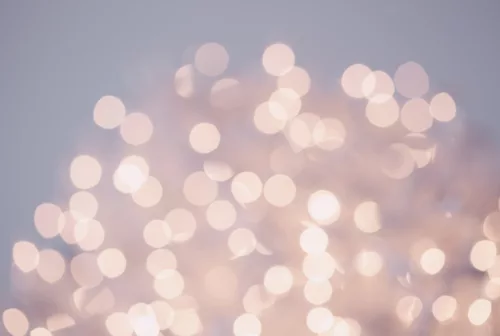 The Labour Party has achieved what it set out to do at conference – demonstrate it's adaptable, ready for government and has a vision and the team to do it.

They needed to begin articulating what they want their vision for the country to look like.

I think they did more than this.

The conference was slick. It was professional, meaningful and ambitious.
What's said in the conference hall and the fringes doesn't really matter. Most of the electorate consume just a few seconds of summary in news bulletins. But the context it sets is important for industry who'll deliver, party activists who'll campaign and the media whose reporting will slowly influence voters.
What this could all mean for planning and development
There was a great deal on issues specific to our industry.
I've never known a greater focus on a specific sector – and this is the chief takeaway: there's a real and thought-through commitment to reaching for development as a lever for economic growth.
Some key observations:

– It's unclear whether "bulldozing through the planning system" means significant reform or a different approach within the existing system. There are merits in both but an answer from dialogue with the industry and councils.
– Resourcing was recognised as a key constraint with 300 new planning officers promised. A start but we'll need more.
– Strategic infrastructure would be supported with updated national policy statements and hints at improving the consenting process. Offers of more direct benefits for communities hosting infrastructure were also discussed.
– New towns would help Labour build 300,000 homes a year (1.5million over a parliament). It's reassuring to see targets back in vogue but also to see a willingness to provide strategic direction to spatial planning from government.
– "Grey belt" is now a term. Qualifying the noises that have been made by the party on green belt, Labour was clear that non-greenfield sites will be their priority rather than "tearing up the green belt".
– There were also noises of collaboration but also a great deal of developer bashing. I managed to resist heckling claims of land banking, but only just. Yes, the industry could do better, but Labour mustn't fall into the trap of making developers the scapegoat.
What it could all mean for the party itself
Starmer-ism
One of the most interesting takeaways from conference is Starmer-ism beginning to be defined. It isn't New Labour II. It's something different. Starmer's speech was proud of the aspirational working class. It was also quietly radical. There's less excitement for globalisation, more confidence in the role of the state but a real appreciation that creating certainty will allow the private sector to deliver.

Collaboration
I've a great deal of respect for what Ed Miliband has set out for energy. He's made an ambitious plan to decarbonise energy by 2030 with the private sector. Not only does this mean it can be delivered from day one but in standing next to delivery partners there's credibility. It's important for voters but also for industry and the government machine that'll need to make it happen. More of this please.

Loyalty-mode
For the best part of the last decade Labour conferences have been tinged with chaos. Labour has been tinged with chaos! Internal disagreements and briefings against the leadership common place. There was none of this. None. No "they made a good speech; maybe they want to be leader instead". No murmurs of disquiet. Even the horrific events in the Middle East were unable to split a party who has a shamefully troubled history with the issues.

What's next

It's easy to forget with the state of the parties but for Labour to win power they need to win an almost unfathomable number of seats. With consensus that an election is most likely next autumn, they also need to maintain this momentum for a year.
That's twelve months for the Conservatives to inspire something different from the electorate. Much uncertainty lies ahead. Hold on.